Achieve your dream smile seamlessly with Invisalign. At Thomas Dentistry, we provide tailored aligner solutions suitable for both adults and teens.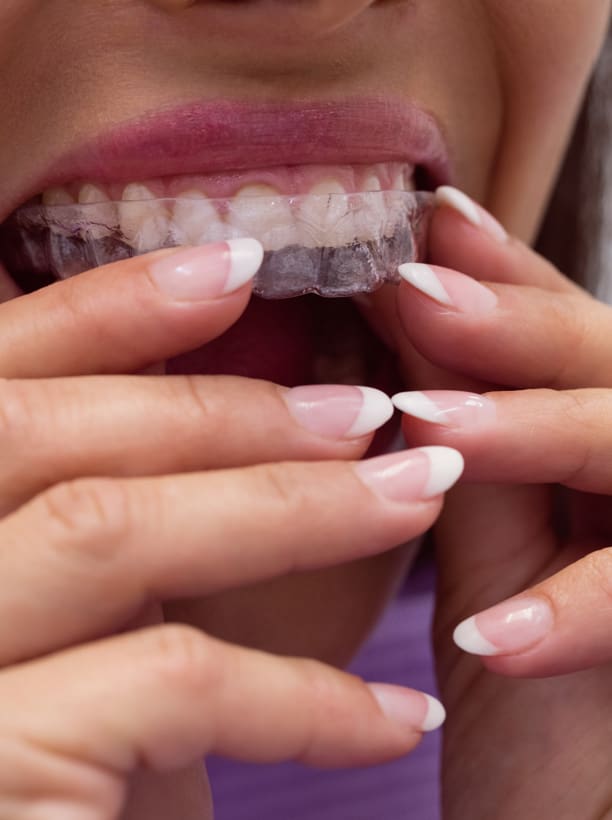 Invisalign® Braces for Straight Teeth
Are you seeking a discreet and effective solution to perfect your smile? At Thomas Dentistry, we understand the need for a convenient and hassle-free orthodontic option. That's why we're proud to offer Invisalign® and Reveal clear aligners across all our locations in Kirkland, Mercer Island, and the University District in Seattle.
Clear aligners are a cutting-edge orthodontic treatment that uses clear, removable aligners to gradually adjust your teeth. Unlike traditional braces, clear aligners are virtually invisible, allowing you to confidently flash your smile without revealing that you're undergoing orthodontic treatment.
Our experienced dentists will guide you through the process. Each set is designed to make small adjustments to the position of your teeth, moving them closer to their ideal placement. One of the standout features of clear aligners is its convenience. The aligners can be removed at any time, allowing you to maintain your regular oral hygiene routine. This means you can brush and floss as usual, and there are no dietary restrictions! Enjoy your favorite foods without worrying about breaking brackets or getting food stuck in your braces.
Interested in exploring clear aligners as an option for straightening your teeth? Don't hesitate to contact us today to learn more about how clear aligners can help you achieve your smile goals.
How Long Does Invisalign Treatment Take?
One of the frequently asked questions at Thomas Dentistry is about the duration of Invisalign treatment. While the answer varies based on individual needs, typically, Invisalign treatment is quicker than traditional braces. Most individuals complete their journey in 12 to 18 months, with some noticing changes in as little as six months.
Your Invisalign treatment duration hinges on various factors, including the complexity of your dental alignment and your commitment to wearing the aligners. For best results, it's recommended to wear the aligners for 20 to 22 hours daily. Not adhering to this can extend the treatment duration. During your consultation, our team will offer a personalized treatment plan detailing the estimated time and steps involved.
Remember, while Invisalign promises a faster route to a straightened smile, the key is your dedication to the treatment. Regular check-ups at Thomas Dentistry will ensure you're on track and allow for any necessary adjustments.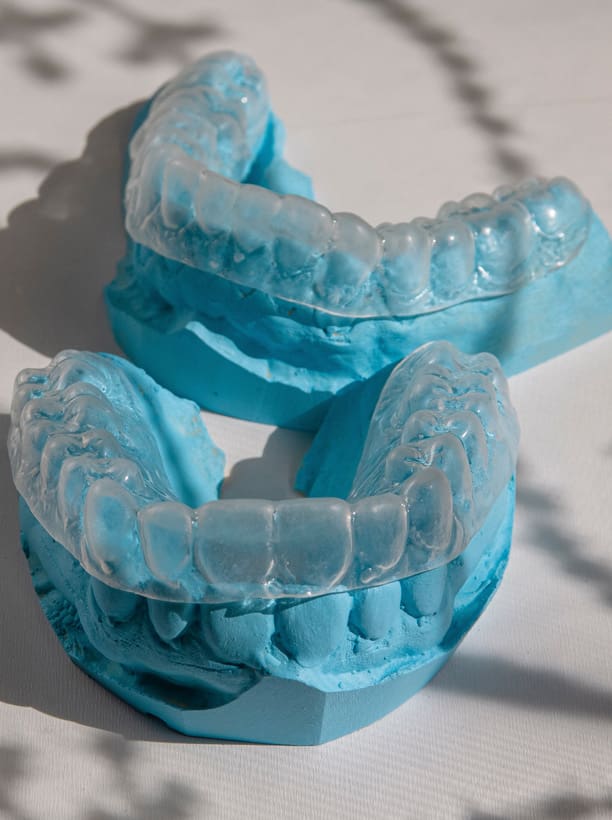 Why Choose Thomas Dentistry for Your Invisalign Treatment?
Selecting the right provider for Invisalign is pivotal for optimal results. At Thomas Dentistry, we stand out for our commitment to personalized, top-notch orthodontic care. Our experts are well-versed in the latest Invisalign methodologies, ensuring you get the best treatment.
What distinguishes Thomas Dentistry is our unwavering focus on patient satisfaction. From the initial consultation to revealing your transformed smile, we support you throughout. We offer flexible appointments, clear pricing, and a relaxing environment, making us a preferred choice for Invisalign treatments.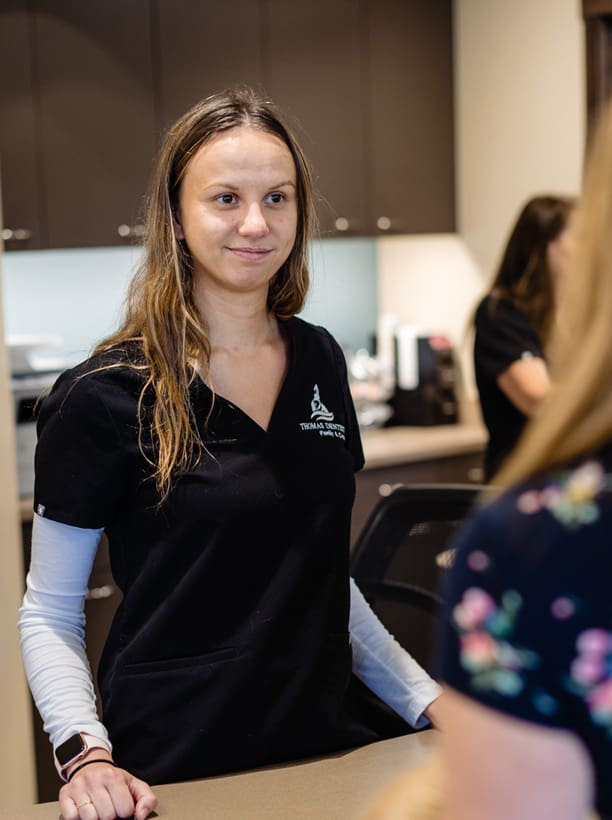 The Process for Getting Invisalign at Thomas Dentistry
Understanding the process for getting Invisalign can help you feel more confident as you embark on your journey to a better smile. At Thomas Dentistry in Kirkland, we've streamlined the process to make it as straightforward and stress-free as possible. From your initial consultation to the final fitting of your aligners, our team is here to guide you every step of the way.
We know that each patient's needs are unique, which is why we tailor the Invisalign process to suit your specific requirements. Our commitment to personalized care ensures that you'll receive the most effective treatment for your individual case, leading to quicker and more satisfying results.
Steps in the Invisalign Process:
Initial Consultation: A comprehensive evaluation to determine if Invisalign is the right option for you.
Treatment Planning: Customized planning based on 3D scans of your teeth.
Aligner Fabrication: Your custom aligners are created using advanced technology.
Fitting and Instructions: Your first set of aligners are fitted, and you'll receive instructions on care and usage.
Regular Check-ups: Periodic visits to monitor progress and receive new sets of aligners.
Final Assessment: A final check-up to ensure the treatment was successful and to discuss any further steps if needed.
What our Patients are saying.
Read our reviews from all Patients.
Thomas Dentistry accepts all major forms of dental insurance and offers an optional dental membership program to help pickup where dental insurance leaves off or for patients who lack dental insurance all together. Our dental membership program is far superior in cost and benefit than most forms of dental insurance!
The Benefits of Choosing Invisalign
Invisalign offers numerous advantages, making it a favored choice for teeth alignment, especially among adults and teens. At Thomas Dentistry, we've observed the positive impact of this innovative treatment on smiles and overall well-being. Whether it's aesthetics, comfort, or convenience, Invisalign is the answer.
Key Benefits of Invisalign:
Aesthetically Pleasing: Virtually invisible aligners mean you can straighten your teeth without anyone knowing.
Comfort: No metal brackets or wires to irritate your mouth.
Convenience: Aligners are removable, allowing for easy eating and cleaning.
Time-Efficient: Fewer dental visits required, with most patients completing treatment in 12 to 18 months.
Effective: Capable of treating a wide range of orthodontic issues, from minor to complex.
Oral Health: Easier to maintain good oral hygiene compared to traditional braces.
Customization: Each aligner is custom-made to fit your teeth perfectly, ensuring effective treatment.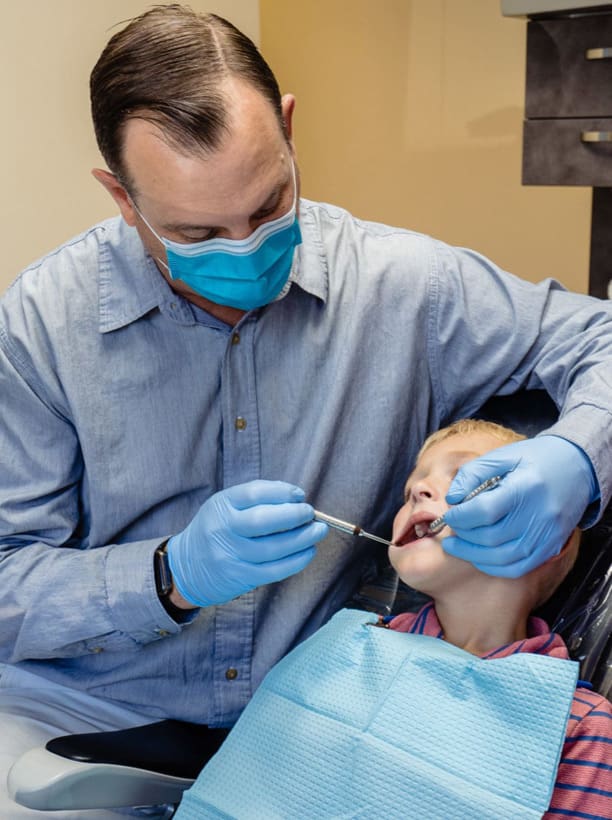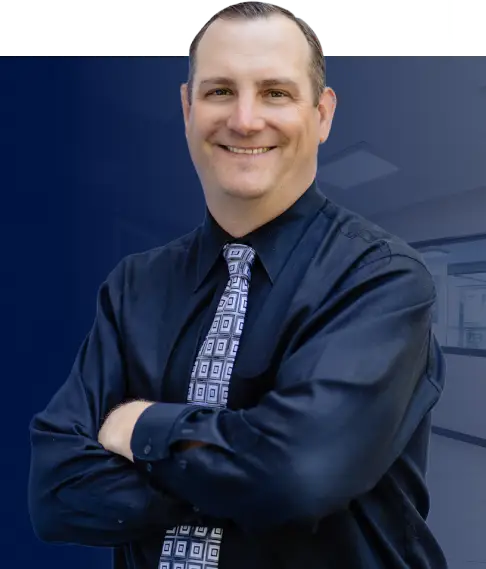 15+ years of Experience in General & Family Dentistry
Dr. Troy Thomas opened Thomas Dentistry 15 years ago in Kirkland and provides each patient with individual care and attention, making certain they receive the highest quality of dentistry he has to offer. Dr. Thomas enjoys meeting with his patients each day and regards them as extended family members, doing his best to ensure they are as comfortable as possible. His goal as a dentist in Kirkland, WA is to deliver quality comprehensive dental care to patients in a welcoming and enjoyable environment. During his spare time, Dr. Thomas enjoys golf, traveling, hiking, and fishing.
We want to be your family Dentist
We're here to answer your questions.
We accept most insurance plans
We accept nearly all major dental insurance!
Thomas Dentistry Locations
Visit one of our neighborhood locations.