Unlock the secret to stronger, healthier teeth with our specialized Fluoride Treatments. Trust Thomas Dentistry for a smile that not only looks good but feels good too.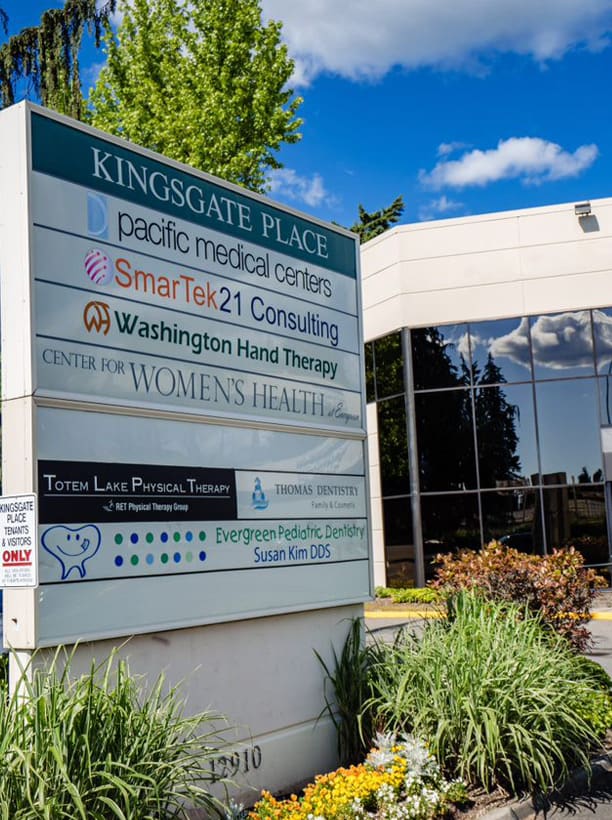 Understanding Fluoride Treatment
Fluoride treatment stands as a cornerstone in dental care, especially here at Thomas Dentistry in Kirkland. It's a simple yet effective procedure that involves the application of a fluoride solution to your teeth. This mineral helps rebuild weakened tooth enamel, making your teeth more resistant to decay and cavities.
Many people think fluoride treatment is just for kids, but it's beneficial for adults too. Whether you're dealing with sensitive teeth or want to take a proactive approach to dental health, fluoride treatment offers a quick and painless way to enhance your oral care routine.
At Thomas Dentistry, we prioritize your dental health. That's why we offer customized fluoride treatments that cater to the unique needs of each patient. Our expert team in Kirkland ensures that you receive the most effective treatment, setting you on the path to a healthier, brighter smile.
How Much Time Does Fluoride Treatment Take?
Wondering how much time you'll need to set aside for a fluoride treatment? At Thomas Dentistry, we understand that your time is valuable. That's why we've streamlined our fluoride treatment process to be both efficient and effective. Typically, a fluoride treatment takes just a few minutes to apply, making it a quick addition to your regular dental check-up.
The fluoride gel or varnish is applied directly to the teeth and left on for a short period, usually around 1 to 4 minutes. After the treatment, it's generally advised to avoid eating or drinking for at least 30 minutes to allow the fluoride to fully absorb. This brief waiting period ensures that you get the maximum benefit from the treatment.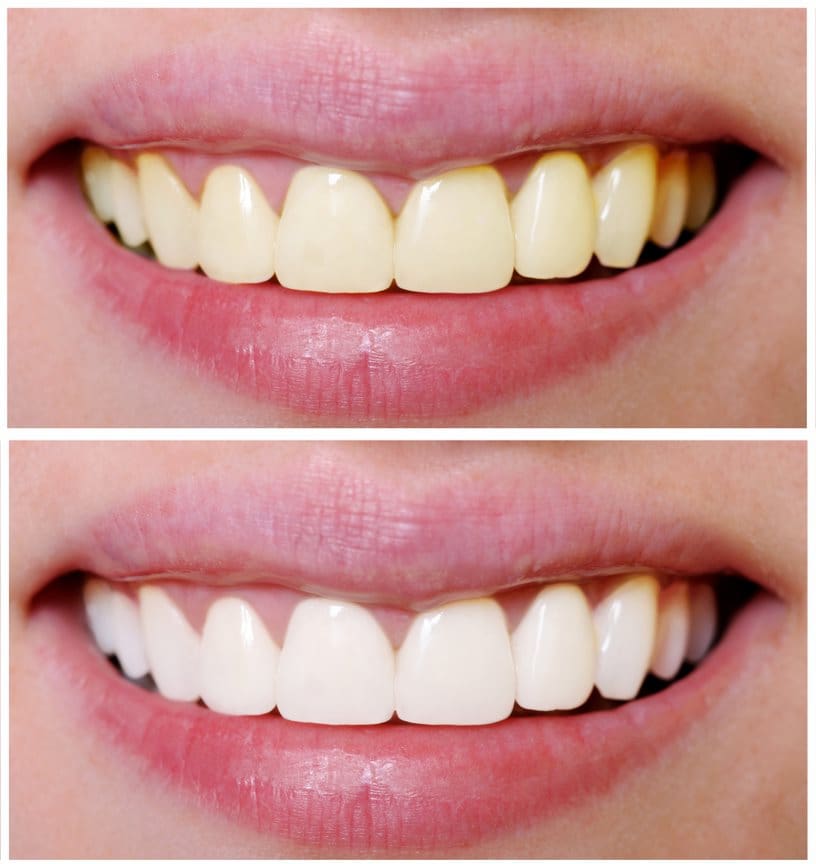 How Much Does Fluoride Treatment Cost?
Wondering about the cost of fluoride treatment? The cost can vary depending on your specific needs and insurance coverage. However, we strive to make our treatments affordable and offer various payment options to fit your budget. Investing in fluoride treatment is a proactive step in maintaining your dental health. Preventive measures like fluoride treatment can save you money in the long run. Feel free to contact our office for a more detailed cost estimate tailored to your needs.
What our Patients are saying.
Read our reviews from all Patients.
Thomas Dentistry accepts all major forms of dental insurance and offers an optional dental membership program to help pickup where dental insurance leaves off or for patients who lack dental insurance all together. Our dental membership program is far superior in cost and benefit than most forms of dental insurance!
What Are the Benefits of Fluoride Treatment at Thomas Dentistry?
Fluoride treatment stands out as one of the most effective preventive measures against tooth decay. Here are the key benefits:
Key Benefits of Fluoride Treatment:
Strengthening Enamel: Fluoride reinforces the tooth's enamel, making it more resistant to acid attacks from bacteria and sugars in the mouth.
Prevention of Tooth Decay: Regular fluoride treatments can significantly reduce the chances of developing cavities, especially in children.
Reversal of Early Decay: In the initial stages, fluoride can reverse tooth decay by promoting remineralization.
Protection for All Ages: While often associated with children's dental care, adults can also benefit from fluoride, especially if they have a higher risk of developing cavities.
Cost-Effective: Preventing cavities can save money in the long run by reducing the need for fillings, crowns, or root canals.
Safe and Quick: The process is entirely safe when administered by professionals and takes only a few minutes during your regular dental check-up.
Choosing fluoride treatment is an investment in your oral health, ensuring that your smile remains bright and free from decay. At Thomas Dentistry, we're here to guide you every step of the way.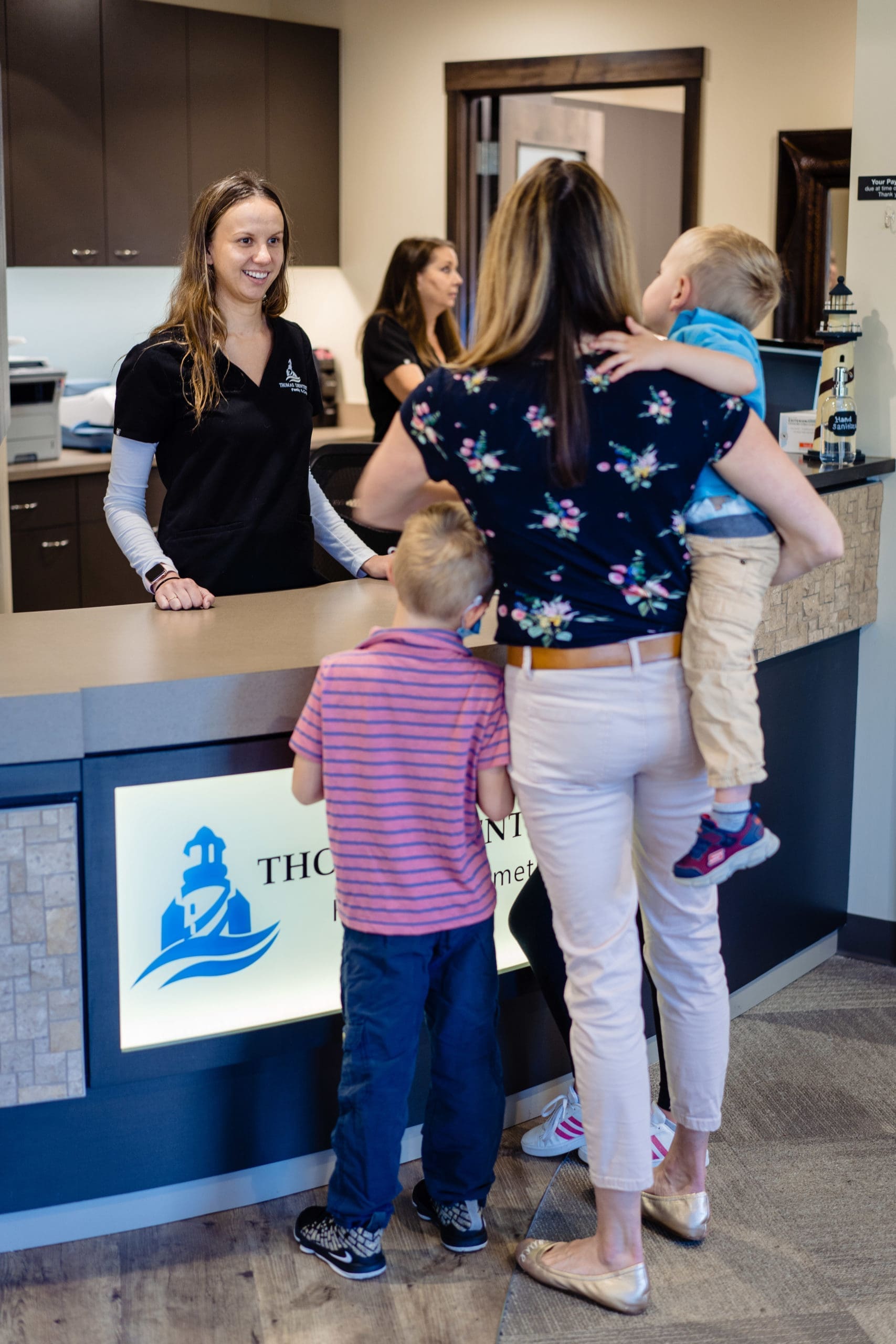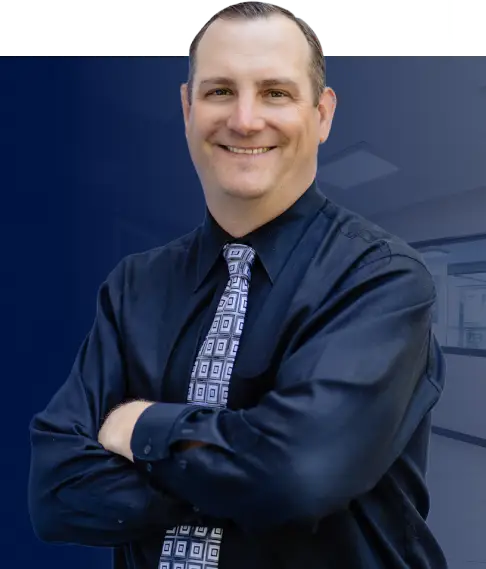 15+ years of Experience in General & Family Dentistry
Dr. Troy Thomas opened Thomas Dentistry 15 years ago in Kirkland and provides each patient with individual care and attention, making certain they receive the highest quality of dentistry he has to offer. Dr. Thomas enjoys meeting with his patients each day and regards them as extended family members, doing his best to ensure they are as comfortable as possible. His goal as a dentist in Kirkland, WA is to deliver quality comprehensive dental care to patients in a welcoming and enjoyable environment. During his spare time, Dr. Thomas enjoys golf, traveling, hiking, and fishing.
We want to be your family Dentist
We're here to answer your questions.
We accept most insurance plans
We accept nearly all major dental insurance!
Thomas Dentistry Locations
Visit one of our neighborhood locations.